The world's most expensive coffee is the sh*t…cat poop to be exact.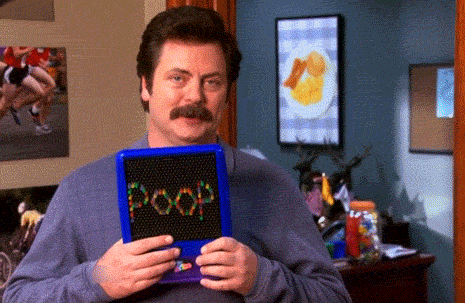 Now let me preface this by saying I'm not a coffee connoisseur by any means. I typically take my sugar with a dash of coffee and I still prefer Starbucks over the top 500 calorie lattes over the hip new coffee shops with their fancy exotic brews, but there's something about the smell of a fresh cup that just brightens my day.
The Alam Sari Coffee Farm is like a secret garden off the busy Ubud roads. When we arrived our guide gave us a tour of the different plants grown on the property including the coffee trees. After stopping to pick the fresh aloe leaves to rub on our sunburns from surfing at Kuta Beach the day before, our guide showed us the cleaning, crushing and roasting process the beans go through prior to being brew. Farmers roast coffee beans by hand in cast iron skillets adding fresh coca, cinnamon and ginger to make various flavors.
I'm not sure who first thought of brewing excreted coffee beans because there's seems to be more than enough non-pooped out beans around but what do I know, I can't tell the difference between a flat white and a dark-whatever anyways 🤷🏽‍♀️
Next we met one of the stars of the show whose poop makes the Luwak Coffee so special. The Balinese people call it a cat, but I'm from Texas and have been chased by enough opossums to know this guy is more Jerry than Tom 😳
The Palm Civet Cat eats cherries from the coffee plants then poops them out. Their highly coveted POOP is then collected by farmers and processed in the methods I mentioned earlier. The digestion process inside the cats causes the beans to ferment giving it's unique and sought after flavor. That's right, I just used the phrases "highly coveted" and "sought after" when discussing cat poop, but at $35-$80 a cup, Luwak Coffee is by far the most expensive coffee on the planet.
Our time at the farm concluded with a coffee tasting. We were able to sample all the flavors made at Alam Sari and purchased a cup of the famous Luwak Coffee.
I hated it. It was very dark, bold and bitter. Even after adding enough sugar to send me into a diabetic coma I didn't find it appeasing. However, I did fall in love with their Coconut Coffee so much so that I purchased a bag to bring home but drank it all before I even left Bali.
You can find coffee farms all over Ubud and although I won't be a craving cat-poop-achino ever again, our tour of Alam Sari was one of the highlights of my time in Bali. Alam Sari doesn't have an official website but you can check out their Facebook page here.
Would you drink a cat-poop-achino? Have you tried it already? Let me know what your thoughts in the comments below 👇🏽